A typical day in child care with Kate's Place
At Kate's Place, our groups are unique.
Each child who is enrolled into the Kate's Place Early Education program are supported in their own group based on age, developmental milestones as well as the child's specific needs and personal contributions. Each day at Kate's Place is different - whether it is due to seasonal changes and special visits or even the interest and mood of individual children in the group, the pattern of the day is always different from the previous.
Our curriculum is rich in music, which helps children to develop social and emotional skills, improved coordination, fine and gross motor skills, better concentration, focus, memory, language and speech, confidence and develop a love for learning. All of these skills and behaviours will play an important role in your child's future.
We involve a love of literature
With a number of different groups established, your child will always feel a part of the Kate's Place family.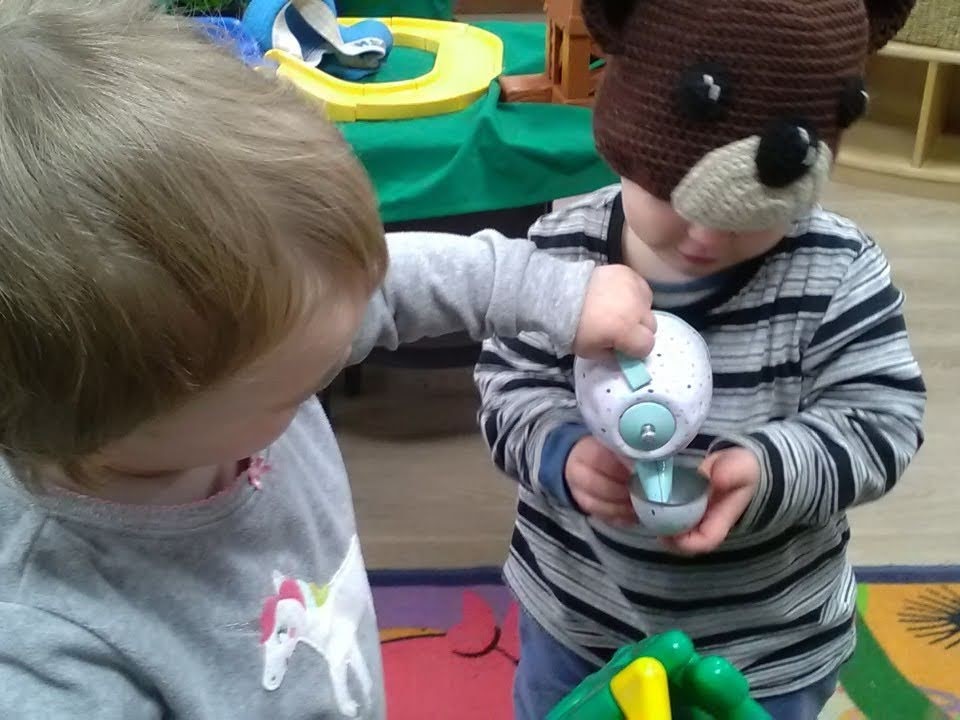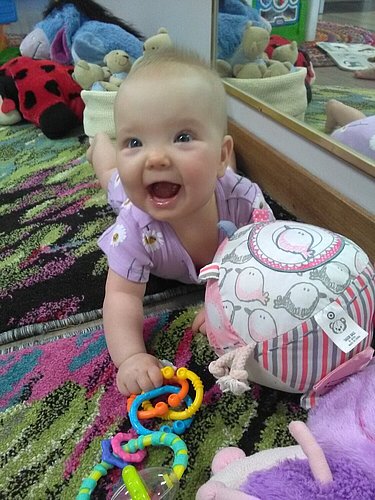 The babies routine is catered to each individual as their needs can differ so much with feedings & sleep.
Our Flexible Room Routine:
6.30am : Settling & Breakfast
7.30am : Playtime indoors and outdoors
9:00am : Progressive morning tea
9:00am – 11:00am : Free Play / Younger babies sleep time
11:00am : Progressive Lunchtime
11:30am-12:00pm : Indoor / Outdoor play
12:00pm-12.30pm : Group Time
12:30pm-3:00pm : Sleep/Rest time
3:00pm : Progressive Afternoon Tea
3:30pm-6:30pm : Indoor/Outdoor – Pickup
Time
Activity
6:30am - 7:30am

Family grouping

A time of transition between home and the child care centre. This is a time of information sharing between parents and educators in regards to child's health etc. Parents are asked to record relevant information in the daily Parent Communication Book.

7:30am - 8:00am
Educators / Teachers take older children down to the Emu room.
8:00am - 9:00am

Indoor / outdoor time. Kindergarten program commences

Apply sunscreen and collect hats. Morning meeting, yarning circle or Bonkers beat session. The playground is set up in ways in which may interest the children to explore friendships and to make choices about their play. When children are settled, teachers are to encourage co-operation, creative thinking and scaffold learning. The following equipment is available for children to use: Swings, Fort, Sandpit, Bikes, and Balancing Boards. Children also have access to the large and small playgrounds during this time.

9:15am - 9:30am

Transition – Packing away, wash hands, toileting. Yarning time (group meeting)

Planning for our day, roll marking, acknowledgement to country.

In preparation for school, children are offered choice and can be supported to regulate their needs.

Children are encouraged to be responsible for their own hygiene practices of hand washing after toileting and prior to eating. Teachers will be there to supervise and assist them. Children are encouraged to make personal choices from the food provided and to observe socially acceptable manners. Children's self help skills are supported by encouraging them to clear away own dishes and tidy the meal area.

11:15am - 11:30am

Group learning session.

Reflecting on our morning together in a shared group experience, we will discuss the learning that has occurred and collaborate in planning together. The children will be able to learn with comprehension, story of the day, reading, rhyme and literacy.

Children are encouraged to attend to their own hygiene of toileting and hand washing prior to lunch but can have adult assistance. Self help skills are fostered throughout the meal time. Children are guided to be responsible for clearing away their own plates and scraps.

11:30am

Transitions – Washing hands, toileting, lunch.

We encourage quiet time for the children to rest and slow down their bodies. Activities such as drawing, books, fine motor skills. Some cleaning tasks are attended to and teachers will write up the morning experiences / observations.

12:00pm - 1.00pm
Quiet activities on beds or mat
1:00pm - 2:00pm

Apply sunscreen and hats. Kindergarten gross motor program outside

Children encouraged using self-help skills to reapply their sunscreen. Teachers will ensure that all children will have hats before going out to play. This time provides opportunity for the Emus children to engage in age appropriate challenges using gross motor skills. They will also have the opportunity to select activities of individual interest.

2:00pm - 2:30pm

Group learning session

Children will engage in show and share with the group, where they will express individual interests together as a group. Music and movement offered at this time for self-expression and the directed interest of the children.

2:30pm – 3:00pm

Transition and afternoon tea outside

Transitional afternoon tea. In preparation for school, all children are offered a choice and are supported to regulate their individual needs.

Children are encouraged to participate in a wide range of outdoor activities extending on children's interests and needs. These include Fort, Swings, Bikes, Sandpit, Balancing boards, books, art and craft etc. When inside, children are again able to access various activities; these are Painting, Collage, Playdough, Puzzles, Reading, Singing and Dancing. Choice and experiences are child directed. Teachers will prepare resources for the following day during this time which will be extending from the days learning and interests expressed.

3:00pm – 4:00pm
Outdoor activities / indoor activities
5:30pm - 6:30pm

Family grouping

Teachers / educators will farewell the children and exchange information with parents about the children's day. Late afternoon tea snack, music or wellness session.
Discover A Day At Kate's Place
The best way to find out if Kate's Place is the child care centre for you is to book a tour.