Kindergarten programs
Our kindergarten program encourages & supports children to become life-long learners, preparing them for life & for formal school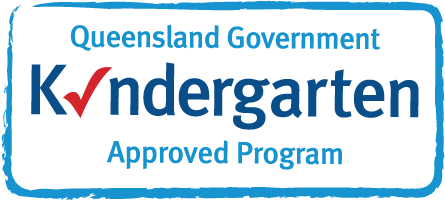 At Kate's Place, we have a certified Kindergarten Program for children in the year prior to prep.
For a child to fully benefit from the kindergarten program they are required to attend for a minimum of 15 hours per week. There is a sign in the foyer of the service listing the name, qualifications and rostered hours / days of the teacher.
The kindergarten program is delivered by a qualified early childhood teacher, whose qualifications are recognised by the Australian Children's Education and Care Quality Authority (ACECQA).
Your child will learn through play at kindergarten. This occurs by your child participating in play-based learning experiences designed to encourage their emotional, social, physical, intellectual, numeracy, language and literacy skills and abilities. While at kindergarten your child will; Use language to communicate ideas, feelings and needs; Make friends and learn how to cooperate with other children; Become more independent and confident in their abilities; Develop self-discipline; Use their creativity to express ideas and feelings through art, dance and dramatic play; and identify, explore and solve problems.
Your child's teachers will get to know your child's interests, talents and strengths and will design learning activities to best meet your child's individual needs. As parents, you are actively encouraged to share your own views and insights about your child to help guide their learning experience. Your child will also be an active participant as children bring a wealth of knowledge from prior experiences. This information is put into your child's portfolio and is given to families at the end of the year for a keepsake.
Want to know more about our Kindergarten Programs? Talk to our team Download Our Hand BookContact Us
Discover Our Kindergarten Program
The best way to find out if Kate's Place is the child care centre for you is to book a tour.